BLOG
ALL POSTS
SOUTHERN EATS 2013 - 50 RESTAURANTS TO BE DISCOVERED IN THE SOUTH AS RECOMMENDED BY MR. ANTON DIAZ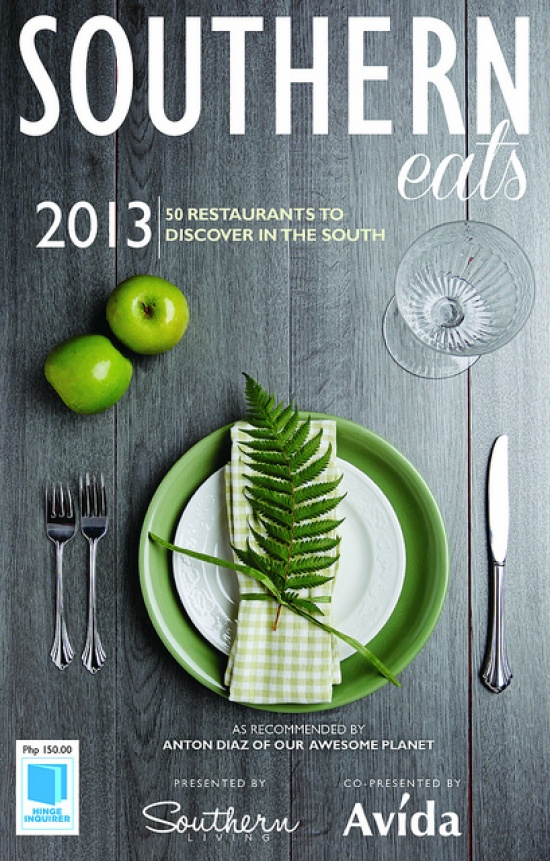 WE WOULD LIKE TO THANK MR. ANTON DIAZ & HINGE INQUIRER FOR INCLUDING VA BENE PASTA DELI FOR THEIR RECENTLY LAUNCHED SOUTHERN EATS 2013 GUIDE BOOK WHICH FEATURES 50 RESTAURANTS TO DISCOVER IN THE SOUTH AS RECOMMENDED BY MR. ANTON DIAZ.  THE BOOK COMES WITH A DISCOUNT CARD FOR ALL THE RESTAURANTS INCLUDED! 
FOR MORE INFO...PLS CLICK THE LINKS BELOW:
http://www.ourawesomeplanet.com/awesome/2012/10/discover-southern-and-northern-eats.html
AND
http://lifestyle.inquirer.net/74010/discovering-the-best-eateries-in-southern-metro-manila
AGAIN,  GRAZIE MILLE!!!
Posted on November 08, 2012