BLOG
ALL POSTS
CHEF MASSIMO VERONESI AT ISTITUTO CULINARIO'S MASTER CHEF - SERIES 2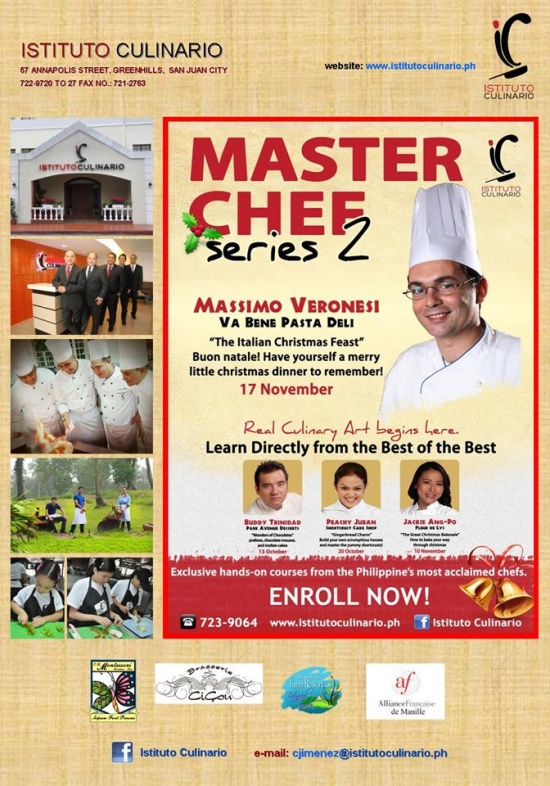 IN PARTNERSHIP WITH ISTITUTO CULINARIO, CHEF MASSIMO VERONESI OF VA BENE PASTA DELI WILL BE JOINING THE MASTER CHEF SERIES 2. JOIN CHEF MASSIMO ON NOVEMBER 17, 2012 AT ISTITUTO CULINARIO AS HE HOLDS "THE ITALIAN CHRISTMAS FEAST" COOKING CLASS! FOR MORE INFO, PLS. CLICK THE LINK BELOW:

http://www.istitutoculinario.ph/courses/

"LEARN DIRECTLY FROM THE BEST OF THE BEST!!!"

GRAZIE MILLE!
Posted on November 08, 2012