BLOG
ALL POSTS
LAUNCHING OUR NEW WEEKLY SPECIALS @ BGC BRANCH : OCTOBER 19, 2018! SAVE THE DATE!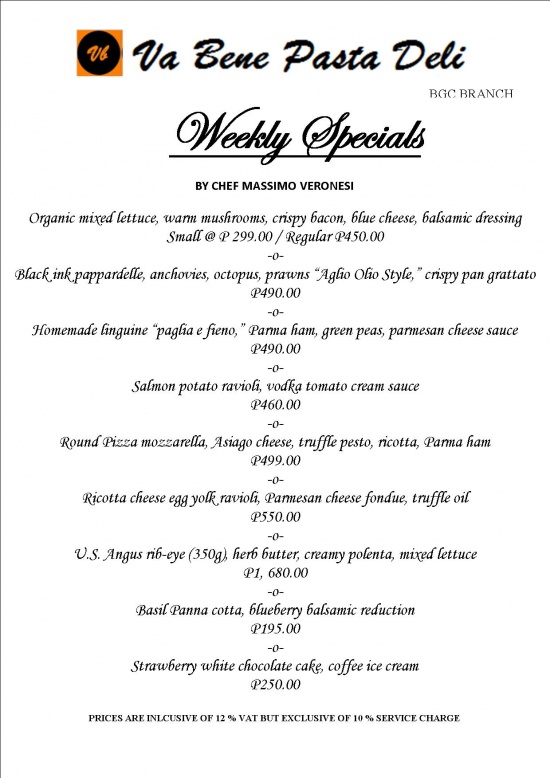 WATCH OUT FOR THE NEW WEEKLY SPECIALS BY CHEF MASSIMO LAUNCHING TOMORROW AT OUR BGC BRANCH!
ROUND PIZZA! YUM!!!!
U.S. ANGUS RIB-EYE BEEF STEAK (350G)
RESERVE AT 029585018 AND DON,T FORGET TO ADD US ON IG @vabenepastadeliph
#vabenepastadeliph
GRAZIE MILLE!
Posted on October 18, 2018