BLOG
ALL POSTS
EUROPEAN CULINARY SEASON 2014 SPECIAL MENU : "A FOOD TOUR AROUND THE REGIONS OF ITALY" BY CHEF MASSIMO VERONESI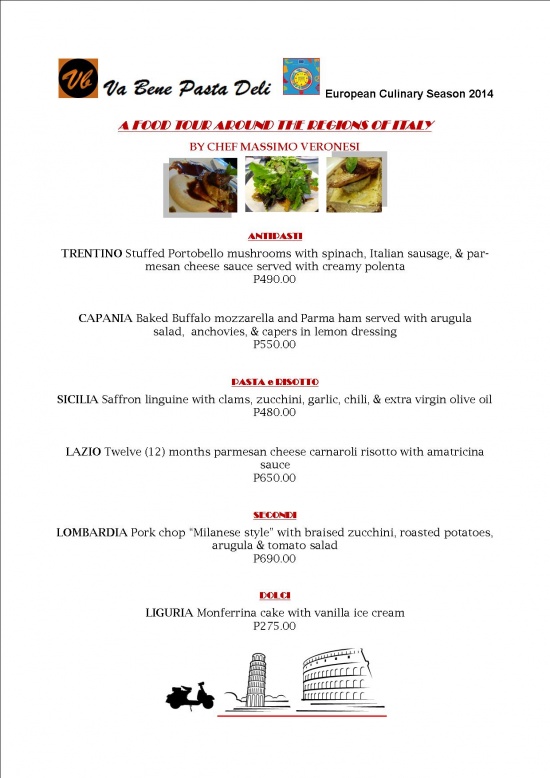 VA BENE PASTA DELI will be participating for the European Culinary Season 2014.
From May 19-31, 2014, Chef Massimo will be having a SPECIAL MENU "A FOOD TOUR AROUND THE REGIONS OF ITALY!" just for this event. Each dish ordered from the antipasti and secondi from the special menu will get a COMPLIMENTARY GLASS OF RED OR WHITE WINE.
Come dine with us and experience our featured special dishes from
the different regions of Italy!
Reserve at 5569442/2169879/

09177225780
Posted on May 15, 2014