BLOG
ALL POSTS
CHEF MASSIMO'S WEEKLY SPECIALS - SEPTEMBER 18, 2012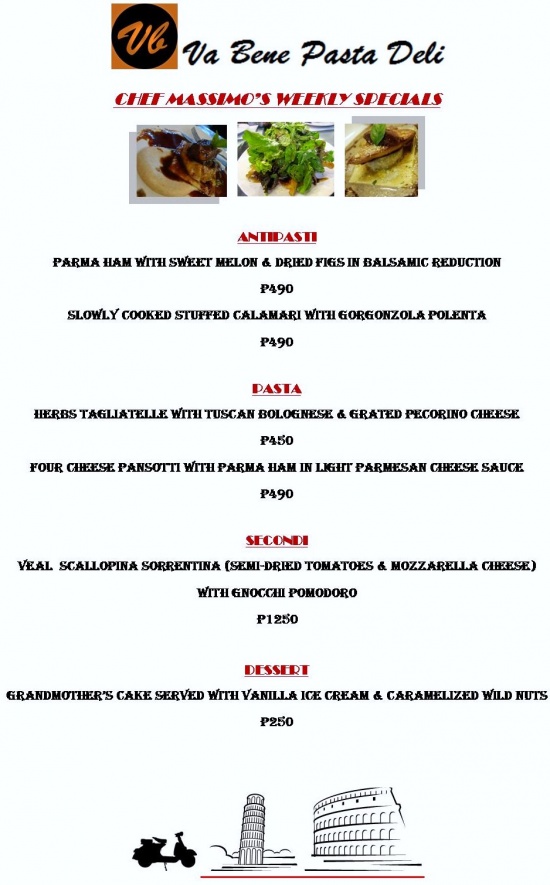 IT'S GRANDPARENTS WEEK! CHECK OUT CHEF MASSIMO'S WEEKLY SPECIALS AT Va Bene Pasta Deli ! FEATURING HIS MOST LOVED DISHES FROM HOME! SATISFY ALL YOUR CRAVINGS WITH AUTHENTIC ITALIAN CUISINE AT VA BENE!
WE ARE NOW ACCEPTING RESERVATIONS ONLINE / ORDERS ONLINE FOR PICK UP OR DELIVERY / ADVANCE ORDERS FOR DINE - IN GUESTS. JUST FOLLOW THE LINK BELOW OR GO TO THE MENU PAGE OF OUR WEBSITE:
MENU:
http://www.vabenepastadeli.com/menu/
...
Posted on September 18, 2012