BLOG
ALL POSTS
CHEF MASSIMO'S WEEKLY SPECIALS - JANUARY 9, 2013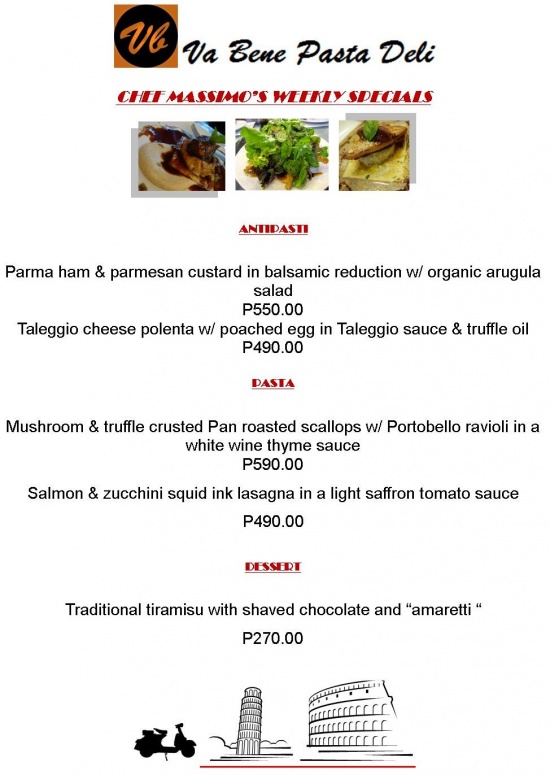 FELICE ANNO NUOVO! CELEBRATE THE NEW YEAR WITH CHEF MASSIMO'S WEEKLY SPECIALS @ VA BENE PASTA DELI! BE INSPIRED WITH OUR VERY FIRST WEEKLY SPECIAL FOR THIS 2013!
FOR RESERVATIONS ONLINE / ORDERS ONLINE FOR PICK UP OR DELIVERY / ADVANCE ORDERS FOR DINE - IN GUESTS. JUST FOLLOW THE LINK BELOW OR GO TO THE MENU PAGE OF OUR WEBSITE:
MENU:
http://
www.vabenepastadeli.com/menu/
RESERVATIONS/ORDERS:
WISHING EVERYONE MORE BLESSINGS OF ABUNDANCE THIS NEW YEAR!!!

GRAZIE MILLE!!!
ADD AND LIKE US ON FACEBOOK:
Posted on January 09, 2013