BLOG
ALL POSTS
CHEF MASSIMO'S WEEKLY SPECIALS - AVAILABLE DAILY AT DINNER SERVICE ONLY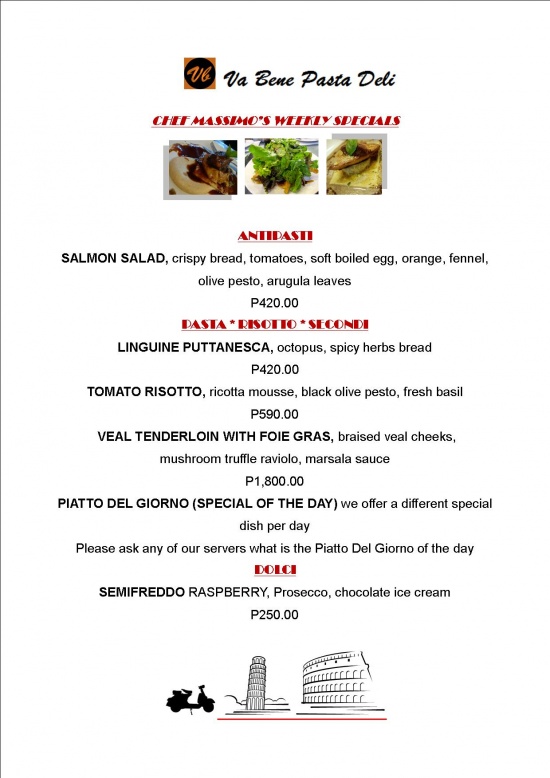 THANK YOU! GRAZIE MILLE TO ALL OUR GUESTS WHO DINED AND TRIED OUR EUROPEAN CULINARY SEASON SPECIAL THESE PAST WEEKS!

WE ARE LAUNCHING CHEF MASSIMO'S WEEKLY SPECIALS TOMORROW, WEDNESDAY, JUNE 4, 2014.


CHEK OUT BELOW CHEF MASSIMO'S MOST LOVED DISHES WHICH WOULD SATISFY ALL THOSE ITALIAN YUMMY CRAVINGS!!!


RESERVATIONS: 025569442/2169879/09177225780


WE OFFER CATEING SERVICES TO ALL KINDS OF EVENTS!


GRAZIE
Posted on June 03, 2014