BLOG
ALL POSTS
CHEF MASSIMO'S WEEKLY SPECIALS - AUGUST 28, 2013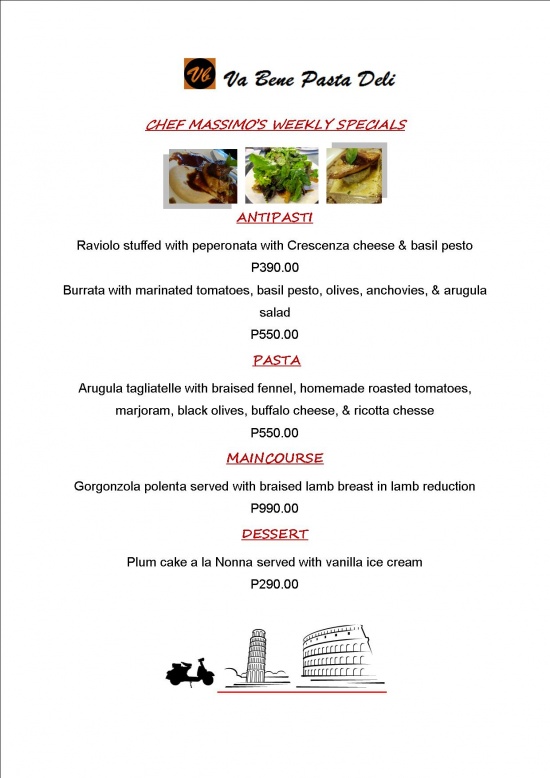 SIZZLE IN THIS GLOOMY & DULL WEATHER WITH CHEF MASSIMO'S WEEKLY SPECIALS! AVAILABLE STARTING AUGUST 28, 2013 - WEDNESDAY.
RESERVE NOW YOU COZ DESERVE THE BEST!!!
 FOR RESERVATIONS OR INQUIRIES, PLS. CALL: 025569442/09175503817
 FOR RESERVATIONS ONLINE / ORDERS ONLINE, JUST FOLLOW THE LINK BELOW:
 MENU: http://www.vabenepastadeli.com/menu/
 RESERVATIONS/ORDERS: http://www.vabenepastadeli.com/contact-us/
 WE ARE OFFERING CATERING SERVICES FOR ALL KINDS OF EVENTS!!!
 CONTACT US FOR MORE INFORMATION!!!
 GRAZIE MILLE!!!
Posted on August 26, 2013