BLOG
ALL POSTS
BUSINESS LUNCH PROMOTION - TUESDAY TO FRIDAY (11:30 A.M. - 2:30 P.M.)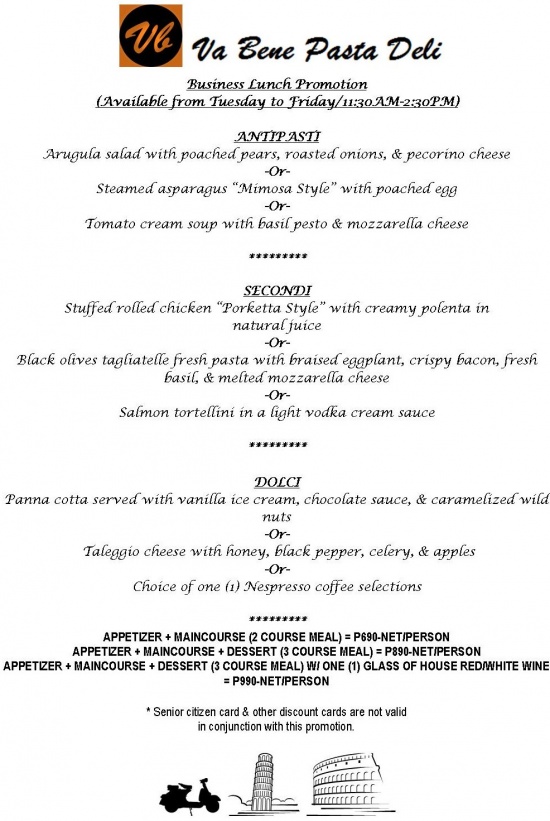 EVERYONE DESERVES A BREAK OR A REWARD FROM WORKING REALLY HARD! DINE AT
VA BENE PASTA DELI
AND REWARD YOURSELF WITH CHEF MASSIMO'S BUSINESS LUNCH PROMOTION. FEATURING DELECTABLE DISHES TO SATISFY THOSE CRAVINGS!
AVAILABLE FROM TUESDAY - FRIDAY, 11:30AM - 2:30PM.
PROMOTION WILL START TOMORROW, MARCH 5, 2013 - TUESDAY!
RESERVE NOW COZ YOU DESERVE THE BEST!!!


FOR RESERVATIONS OR INQUIRIES, PLS. CALL: 02-5569442/6227373/09175503817
LIKE US ON FACEBOOK:  http://www.facebook.com/VA-BENE-PASTA-DELI

GRAZIE MILLE!!!
Posted on March 05, 2013